Iiro + Raato Custom Guitars.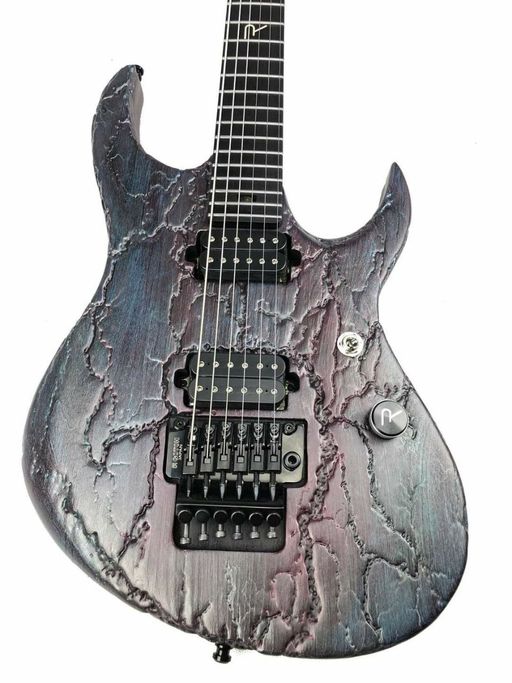 We are proud to announce that Iiro Illman is now officially a Raato Custom Guitars artist!
After months of meticulous planning and hard work, his first custom build was finished over the summer and has proven to be nothing short of perfection.
I had had this perfect death metal guitar in my mind for a while, and when it was time to make it happen - Who would be better to build one if not Raato Mika himself!
My idea was to create a finish that looks like "Rotten Flesh" and I think Mika nailed it! This is high-end at its finest.
As tuning for this bad girl is drop A, so we went with 27" scale length which delivers perfect stability and tension for my needs.
Asymmetric neck profile with perfectly cut offset superstrat body delivers the most comfortable guitar I have ever owned.
With Dimarzio D-Activators and Gotoh GE1996T tremolo this beast sounds serial killer and is unstoppable.
"Rotten Flesh" is a perfect guitar for death metal and beyond.
Visit Raato Custom Guitars.
–US